Pretty crazy, no?
Kim Kardashian Eyebrows Bleached — The Reason Behind Her Unique Makeover
Kim K posed next to Cara Delevingne, 22, at Kendall's birthday party on Nov. 3. North's momma posted the pic with this caption, "About last night… #KendallsBDayParty #DontBeScaredOfMyBleachedBrows #ItsForAPhotoShoot."
5.

 Hey! NO brows and better than uni-brow? Who is laughing now?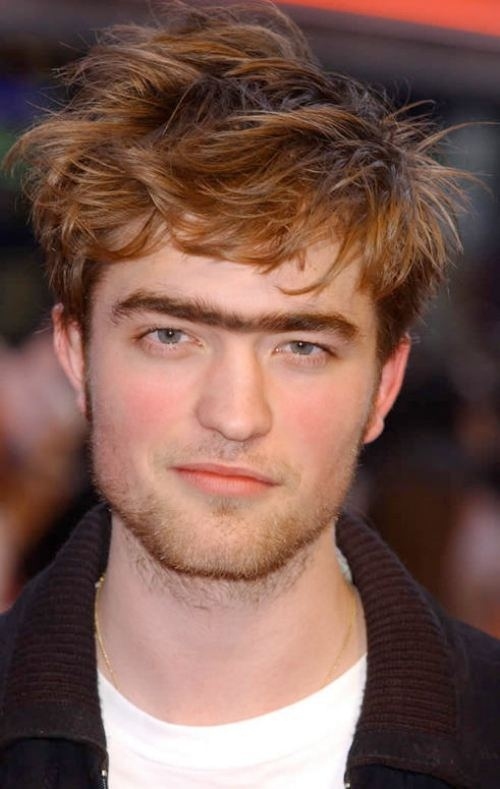 Cro-Magnon uni-brows #RobertPattinson!  Read More at 21 Beauty Regrets That Happen To The Best Of Us Here.