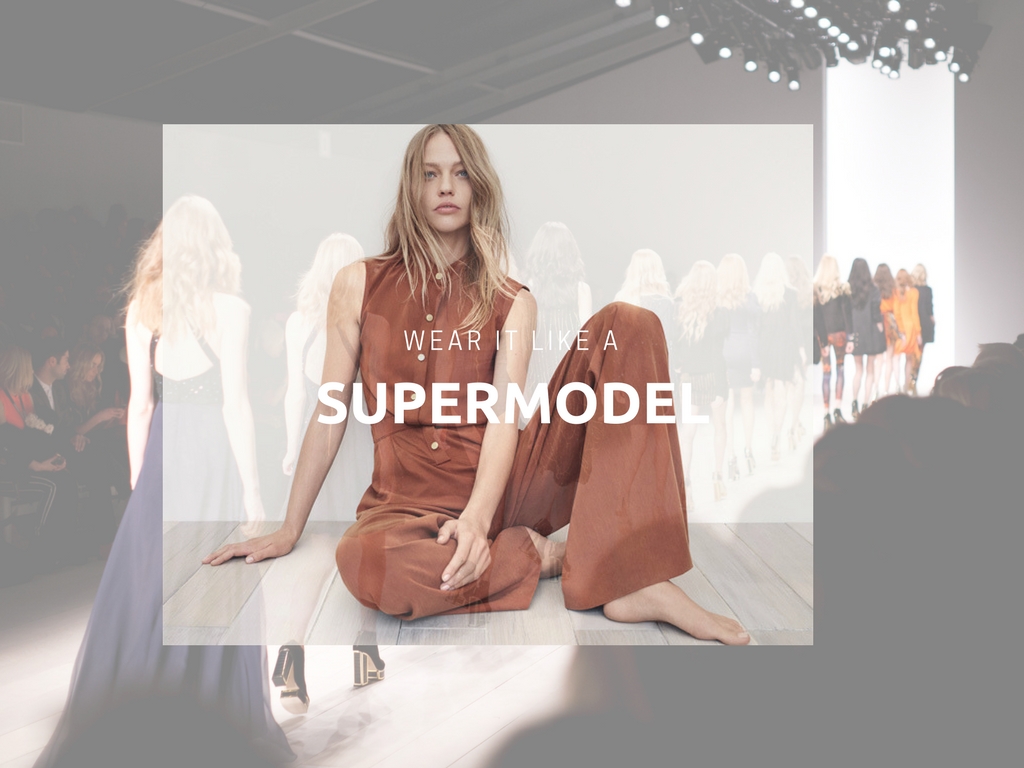 Who doesn't like jumpsuits? They are incredibly versatile and perfect for a number of occasions and seasons: festive summer parties and cozy winter weddings alike. Not only are they simple and eye-catching, but they can be styled in many ways so a single jumpsuit can give you several looks with a few carefully picked accessories. Makeup and hairstyle are also very important when it comes to styling this simple fashionable piece.  If you're looking for jumpsuits to work and play in, we will provide you with ideas for perfect mixing and matching jumpsuits of different colors and fabrics with the fitting accessories and beauty tricks. The best way to create your look is to look up to beauty and fashion influencers. Do it like supermodels do it.
All-black, always black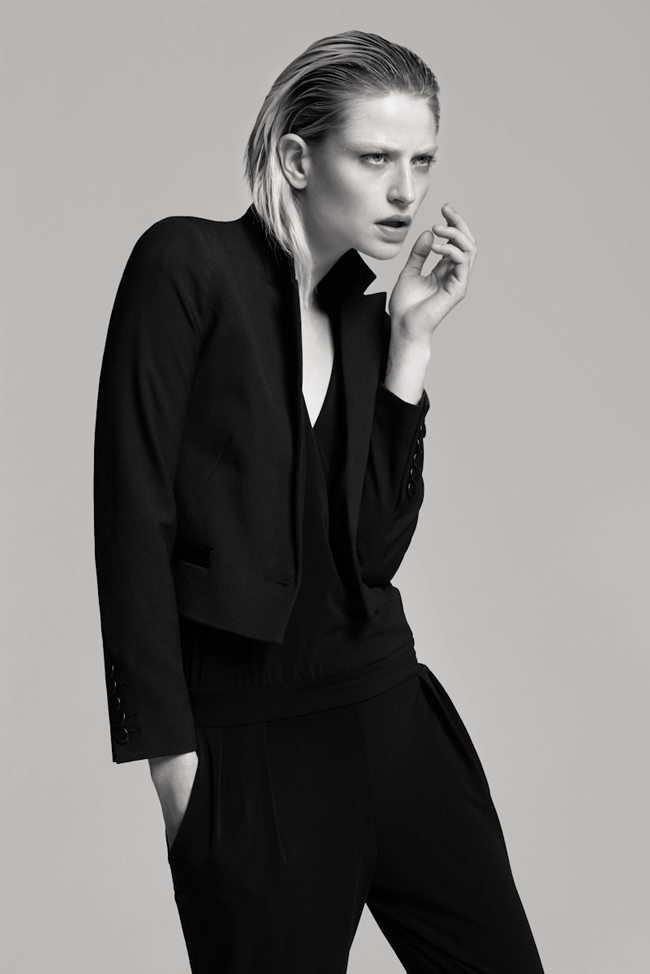 Anyone can tell you that you can't go wrong with black – it's chic, elegant, and feminine, but it's also seductive and can look professional. For a more formal occasion, you can choose to wear a simple one with an embellished collar, but if you're aiming for that 'hot and seductive' look, you can try one of the body-hugging jumpsuits with lace cutouts or a fierce leather one like Heidi Klum wore. With black being one of the simplest colors, you can combine it with different accessories for a more elegant or fierce look: red stiletto heels, a velvet gold handbag, or even an animal print scarf.   When it comes to makeup, red lipstick is always a good match for anything black. However, you can create great effects if you choose nude makeup. You can accomplish to look a bit edgy if you opt for bleaching your eyebrows.
Head-to-toe nude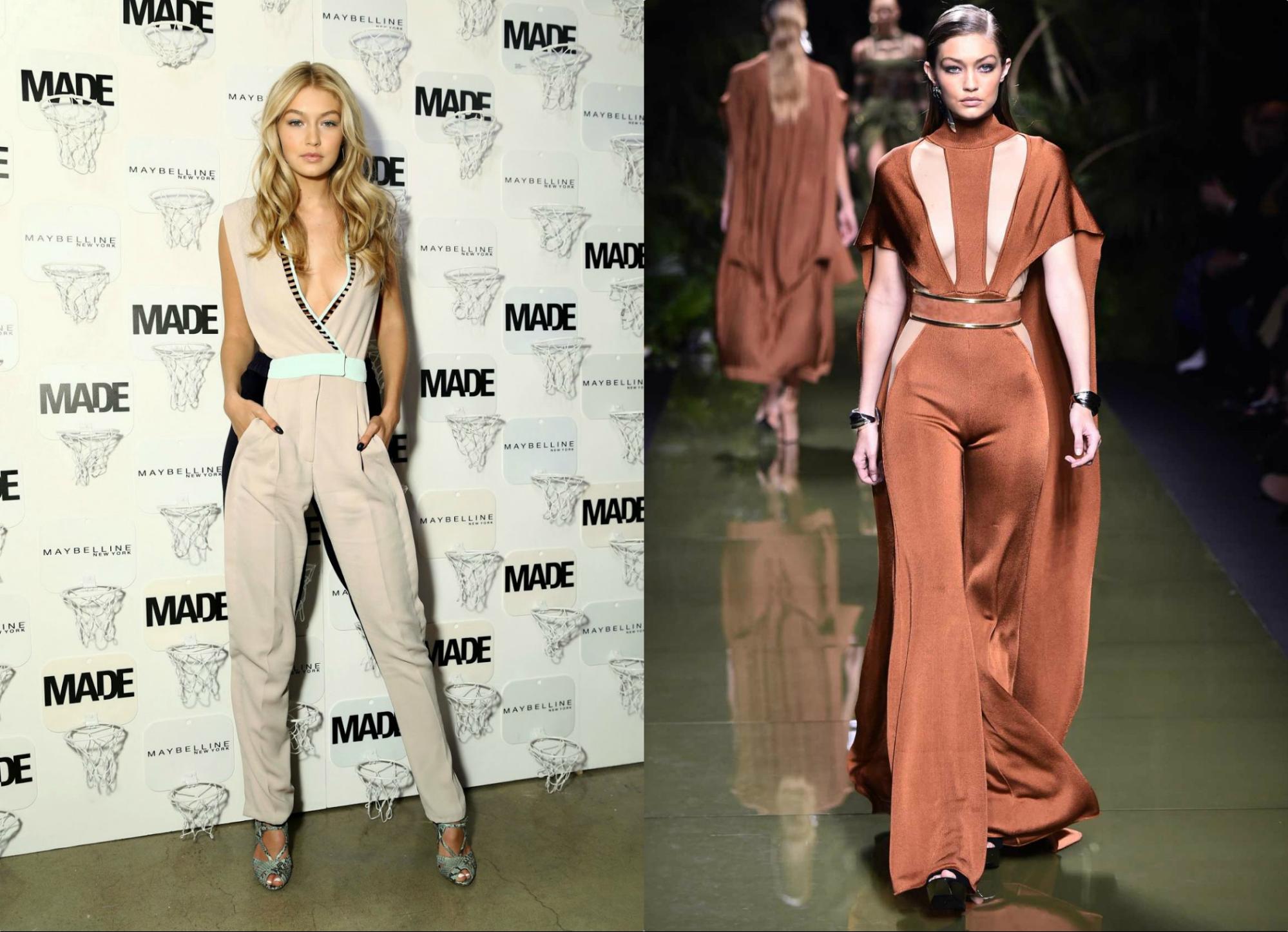 A while back, Gigi Hadid made everyone's head turn in her direction when she walked out wearing a 'nude' jumpsuit with slashed trousers. The trousers drew attention to her shapely legs and when you add a lovely pair of nude heels and a beige coat, you get that perfect supermodel look. Nude shades look best when paired with gold details, so you can choose to wear discreet gold details: gold-rimmed glasses, gold earrings, or a shiny bag. Nude outfit allows you to go a bit wild with your beauty decisions, so it is always a great idea to add a bit drama to your look by wearing false lashes.
White dreams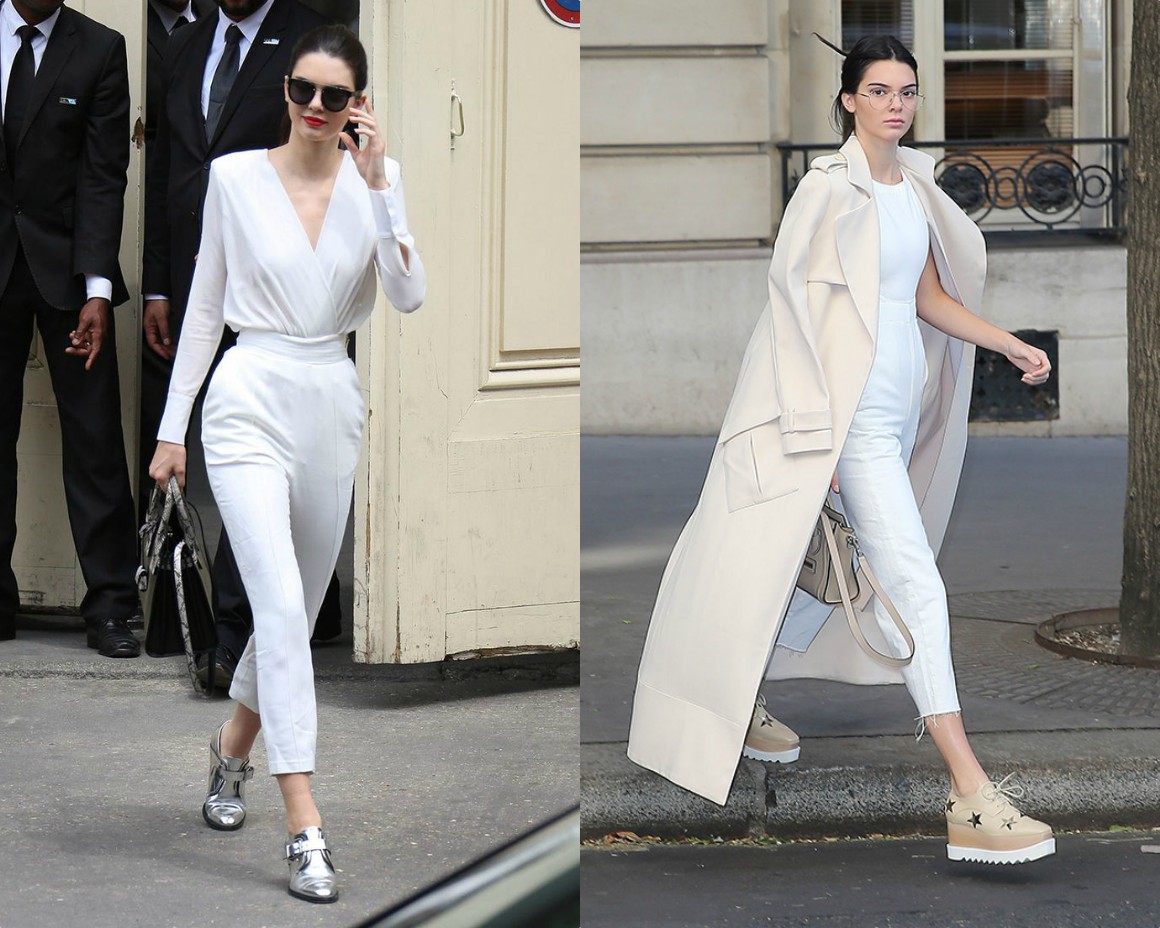 Similarly to black, white is versatile and simple and it allows you to play with details and accessories. Kendall Jenner is especially fond of her white jumpsuit which she pairs with simple silver shoes and a silver-black tote bag. On the other hand, you can easily achieve that laid-back chic look if you combine it with white heels or flats and simply grab a bag of different color. Keep in mind that small, clutch bags look better than oversized ones, especially when you're on your way to a wedding or have a night out with friends.
Shine on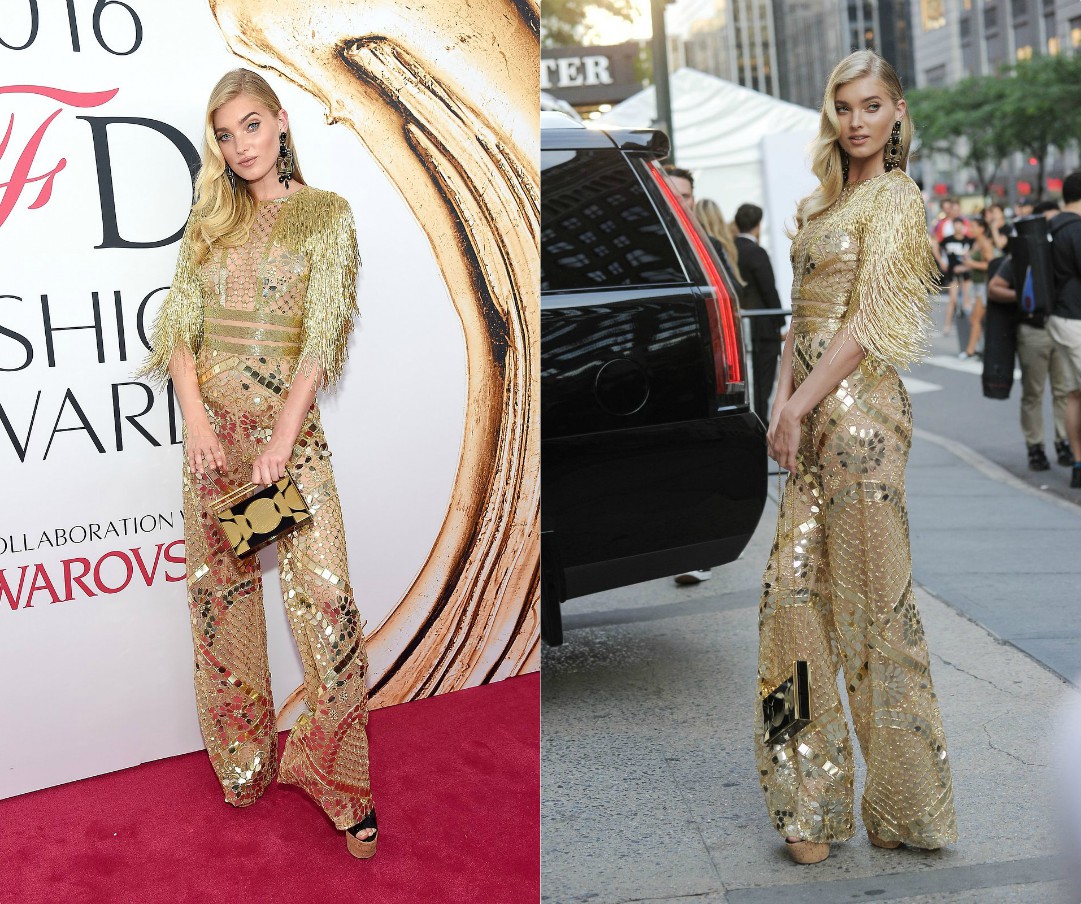 Sometimes that laid-back look is not what you're looking for. For those nights when you want everyone to look at you, opt for a shiny jumpsuit that will make you look like a supermodel on a red carpet. Make it even more dramatic by wearing fake eyelashes and romantic waves in your hair. Elsa Hosk knows the effect that beads and sequins have on people (and how good they look on her) which is why she chose Naeem Khan's dazzling golden jumpsuit with golden baubles and fringe. Keep in mind that sparkles, sequins, and beads are a bit more festive, so you should opt for something a bit less eye-catching when you're heading to the office or for a business lunch.
Glam it up and dress it down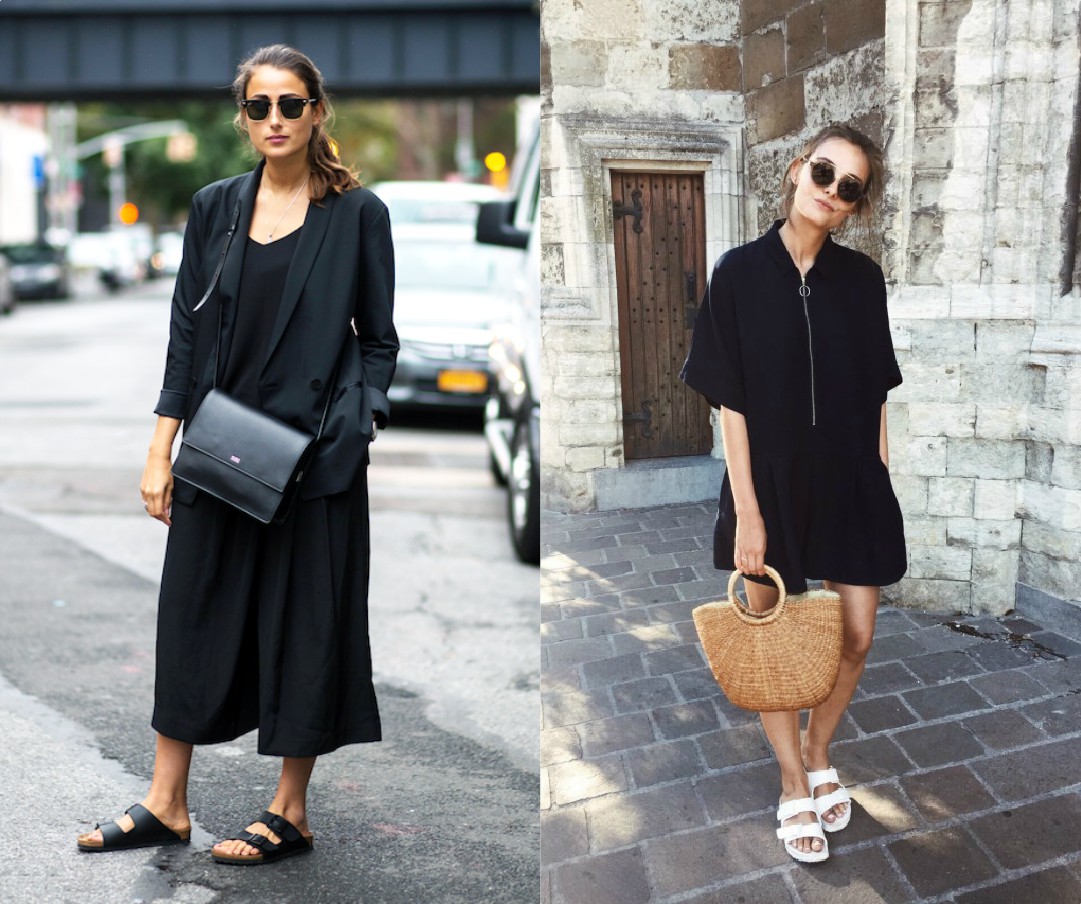 Just like a pair of stilettos and a nice clutch bag will instantly make an outfit more elegant and formal, wearing sneakers will allow you to dress-down your jumpsuit and wear it to school or work without having the feeling that you're overdressed. It's not just sneakers, but leather Birkenstock sandals, simple flats, and even flip-flops will do the trick. What is more, you can also layer it up with a simple white top or tie a shirt around your waist for a more boyish look. When it comes to a hairstyle – wear a ponytail, and if you want to add a bit mystery to your look do not forget to choose the sunglasses that perfectly fits your face.
Jumpsuits are simple, but that doesn't mean that you'll look simple when you choose to wear them. They allow you to play with different styles, accessories, prints, and colors, and still look chic in any occasion. Supermodels have mastered the art of wearing jumpsuits so you can always take a look at their creations when you need a bit of inspiration for your own style.