Article Source: us.hola.com
KYLIE JENNER IS UNRECOGNAZIBLE WITH NO MAKEUP AND A $1,500 TIE-DYE SWEATS ! Is that you Kylie? Kim Kardashian's youngest sister showed her freshest face on her way to visit best friend Stassie Karanikolaou.
Kylie Jenner has been showing off her most natural side to fans on her social platforms. A few days ago she shared images where she wasn't wearing hair extensions or fake lashes and now the beauty mogul decided to go one step further when she visited best friend Anastassia Karanikolau on April 19. Stormi's mom sported the latest fashion trend in Hollywood wearing a tie-dye outfit by Amiri worth $1500, but that was her only acknowledgement to glamour, as the 22-year old wore no accessories whatsoever, not even shoes!
Kylie looked in good spirits on her way to visit her pal, to whom she recently said in a live chat: "This is such a good time to take your hair out and your nails out, no lashes." And she leads by example, the pretty young billionaire was unrecognizable with her makeup free look and her hair pulled back in a bun.
During the lockdown, Kylie has not only been showing her natural style to her followers, but she has also been sending uplifting messages and spending important bonding time with her adorable two-year-old daughter Stormi. In fact, the little one surprised her mom recently with her new skills – she can already swim with no floats! "My baby is growing so much," Kylie said with a beautiful picture of both of them.

What does Kim K Got To Do With Declining Mascara Sales?
A new trend is emerging in the beauty scene. Women are saying goodbye to their mascara wands and opting for false eyelashes or eyelash extensions instead. This new decline in mascara sales has left many insiders and beauty companies wondering what may have triggered this. Some even ponder if this shift was because of celebrities and social media influencers.
Clementina Richardson, who is a celebrity lash expert, believes this to be true. She explains that "Celebrities and social media in general drive trends, especially in beauty. It's unbelievable the power and influence these women have over trends — and subsequently, sales."
The Kardashians, for instance, have greatly impacted the beauty scene. Whether you follow their every move or not, one thing is certain, these ladies love to wear glam lashes and have inspired millions of women to try them too and ditch the mascara.
Since more and more women are now experimenting with false lashes and lash extensions, mascara sales have plummeted. On CNN this was referred to as the "Kardashian effect."
Nielsen reported that at the ending of 2019, the mascara sales within its channels had seen a continuous decline for months. While in 2019, the company did report an overall makeup sale totaled $851 million dollars — a 2.4% decrease from 2018, Sales of mascara units have declined 7.4% year over year. This phenomenon is national as Market research company NPD Group reported that numerous department and beauty specialty stores have seen a 5% decline in mascara sales in November 2019.
While mascara is becoming an afterthought, the popularity of mascara alternatives is constantly soaring. According to Nielsen data, the sales of false lashes have seen a increase versus the previous year. Besides, lash treatments have seen an impressive 189% increase versus the previous year as a result of this souring popularity.
"Over the past few years, social media influencers certainly have played a valuable and powerful part in generating awareness and reinvigorating consumer interest in false eyelashes," Genevieve Lee Aronson, the vice president of communications for Nielsen, said. "Additionally, innovations in the false lash space have made (historically tricky) application a bit more consumer-friendly."
False Eyelashes and eyelash extensions have become extremely popular among beauty conscious women and have also become more affordable for the average consumer.
"Women of all ages can really benefit from wearing false lashes because it helps cut down your beauty routine," Richardson explained. "You can toss away your eyeliner and mascara because your lashes will look flawless and fresh without a stitch of makeup."
With all the rage for fake lashes, one thing is certain, good, old-fashioned mascara is still in rotation and shows no sign of disappearing anytime soon. According to Market research company NPD Group, mascara still holds the top position among women who wear makeup.
NPD Group's beauty industry advisor, Larissa Jensen explains that "Consumers continue to look for value, which is in line with the fact that mascara minis are performing well, growing 15% in sales in a declining segment". Even though there is a slight decline in its popularity, mascara still offers many perks to women who want to instantly switch up their look or simply accentuate their eyes and lashes.
Celebrity makeup artists will always love mascaras versatility! You can achieve a barely-there look, or you can go for full drama. For the same reasons, false lashes are a necessary makeup companion in any well prepped makeup tool kit. There are so many styles to choose from and you are able to transform the look of the eye in less than a minute.
Thankfully the market is saturated with eyelash products. Every woman can find an eyelash product that will fit her beautifully. Finding the right product for you depends on your lifestyle and personal preference.
"For someone who's super busy, or has a special occasion, false eyelashes are super convenient! After mastering the skills of applying the lashes, you can get the appearance of bigger or wider shaped eyes depending on the lash style used," Kate said. "If you prefer to be able to change your look every day, or really like to play with your makeup, I'd stick with false eyelashes or mascara instead of eyelash extensions."
Photo: IMAXTREE.
If you're not exactly naturally endowed in the lash department and you've always longed for a long and voluminous set but aren't really interested in lash extensions, false eyelashes are your next best bet (and, they don't require a hefty sum of money every few weeks or a long-term commitment). Unfortunately, many falsies on the market are pretty intimidating—they're often over-the-top dramatic or look like they're better suited for an elaborate costume, rather than an everyday look.
The good news is that it's actually easier than you think to fake a full set of lashes with falsies that look pretty convincing. These natural-looking faux lashes are subtle enough to mimic the look of lashes you could've been born with, but add enough length and volume to make a visible difference.
While I'm all about pronounced lashes for a glammed-out vibe, they don't always make sense for the office, brunch or first dates. If you're in the market for some realistic (and super convincing) falsies that will fool everyone you were born with it, we've rounded up some of our favorite pairs to try for yourself.
1. Kiss Products Looks so Natural Multipack
Kiss.
These feathery, ultra natural-looking falsies add length and slight volume without looking over-the-top or well, fake. This pack includes five different, reusable sets, and they feel lightweight when applied and feature a tapered end technology to keep them secure for hours at a time. They also get bonus points because they're also contact-lens-friendly. KISS Looks So Natural Multipack Lashes – Shy (KFLM01)
2. Modelrock False Lashes, Style No. 318
Modelrock.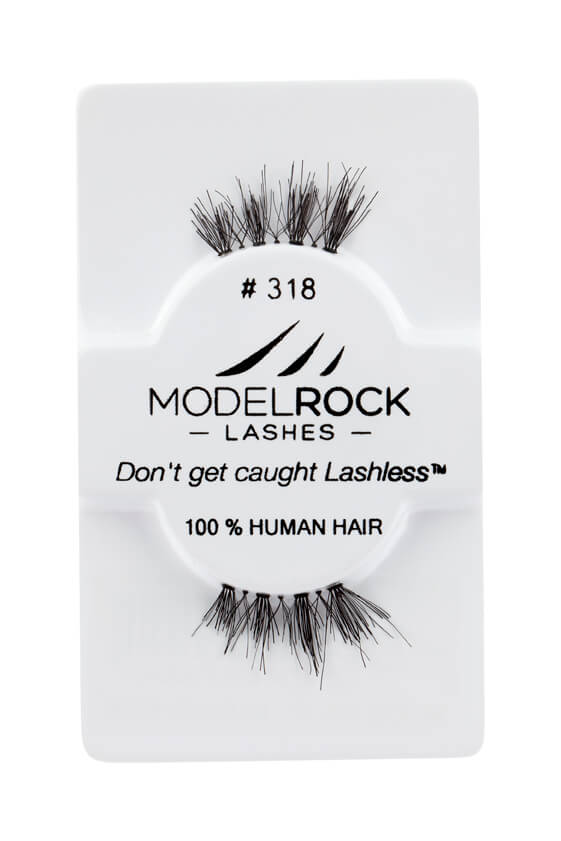 Designed for a super easy application, these natural false lashes feel lightweight and look subtle for a convincing look. They add a hint of length and fullness to your natural lash line. These feathery half lashes accentuate and lengthen just the outer corner of the eye. They're also super easy to apply and great for those who have small eyes or just want a little extra flare. MODELROCK LASHES Kit Ready #318
3. Ardell False Eyelashes Natural 110
Ardell.
These deluxe and cruelty-free falsies are designed to give you an eye-opening effect and subtle length. They're perfect for daytime wear, and they're designed with an extra-thick lash band to emulate the look of a subtle coat of liquid eyeliner. Not only do they look natural, but they also feel like you're wearing nothing. Ardell False Eyelashes 5 Pack #110 (68981)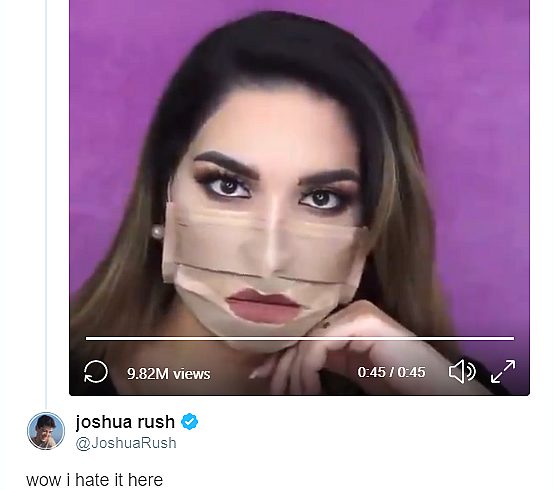 Internet makeup moguls and influencers are obsessed with false lashes as a tool to make their eyes pop while for others false eyelashes is a must-have, every accessory. But no one has ever anticipated surgical mask as a must-have, everyday accessory as well. Covid-19 is making… Continue Reading