The church is a very special place. Everyone comes there to talk to God and show respect to the faith. It is a holy place and everyone has to be worn properly and correctly. And in church, you can forget about fashion and be yourself.
You also may ask if you can look modest and clever and at the same time not to be old-fashioned visiting church. Yes! Of course, you can! It`s possible as today, both the traditional and contemporary styles allow creating a new modern look of a spiritual person.
There is no any clear church dress code that you have to follow. But in spite of that when you`re going to church, you have to be dressed up according to the universally accepted norms to show respect to this holy place. And if you're wondering what outfit to wear for showing respect to the house of God we`ll try to help you.
In this article, you'll find 10 smart casual church outfit ideas that will fit perfectly for church attendance.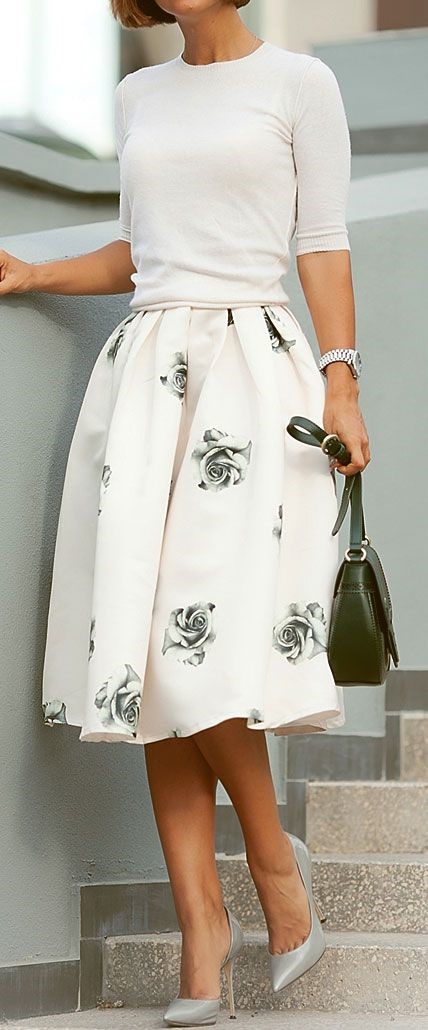 In church, you don't need to demonstrate your long beautiful legs. Try to choose the skirts and dresses below your knees. The color of your church outfit has to be not so bright and colorful. Pay attention to the calm colors, but if you want to accent your outfit use bright accessories such as the bag like in the example above.

A mild floral pencil midi skirt is also a nice choice if you decide to visit a church. Just make sure that it's not too tight and don`t highlight your figure because you're going to a holy place not to show off your good shape.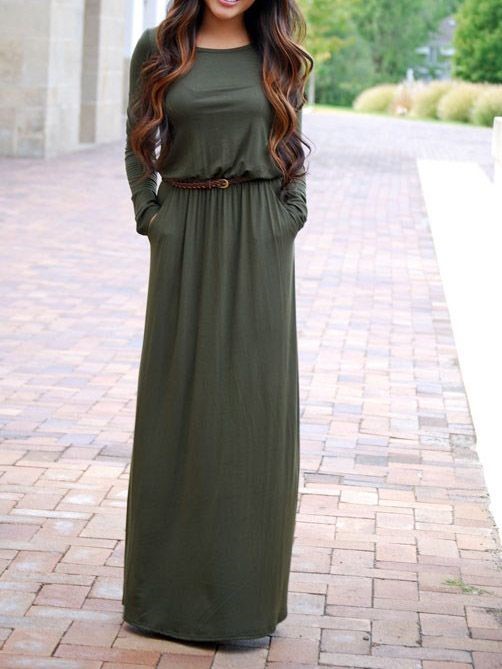 The maxi long sleeve dress is a nice piece of clothing for church. By the way, try to choose clothes with long, ¾-length or at least short sleeve.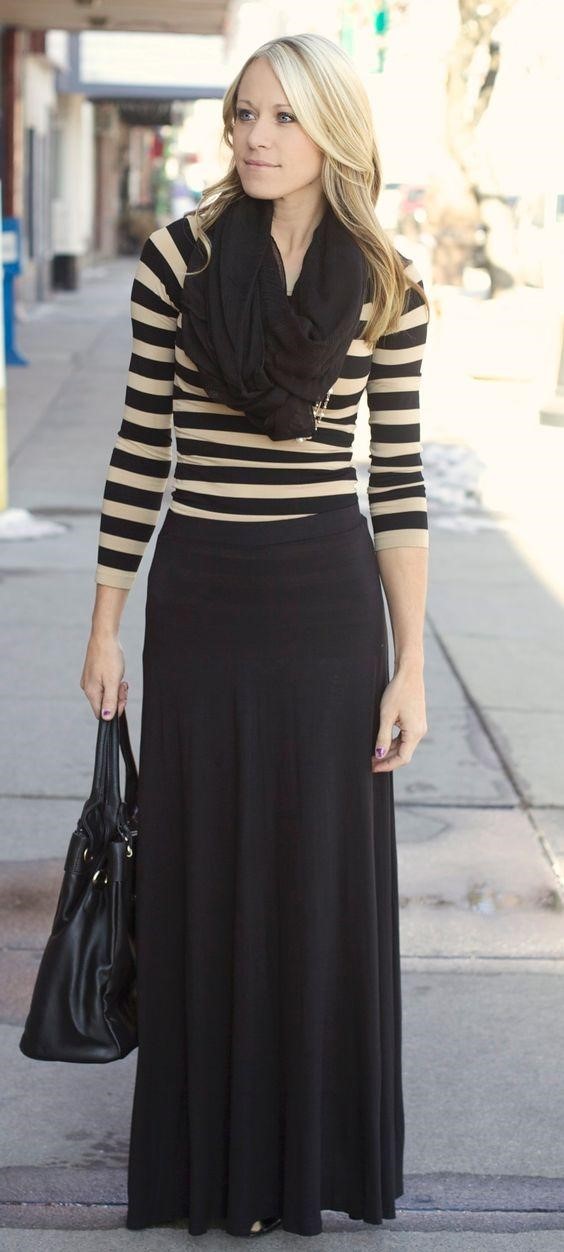 As has been said maxi length fit you well for a visit to a church. And it`s better to put on more conservative top. Remember that it must be without a neckline. But if you've already dressed a plunging neckline top add a lovely scarf to your look to hide it.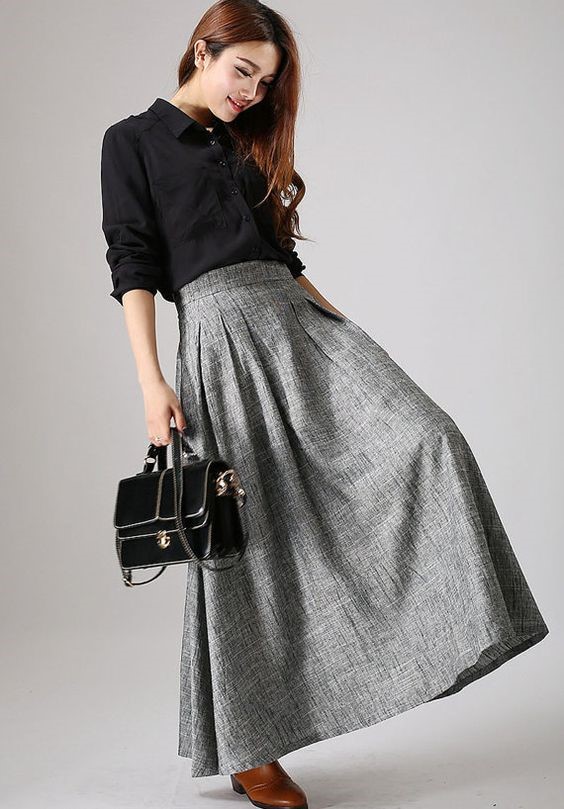 Look at this splendid outfit idea! A classic black shirt with the
sleeves that you can regulate by yourself and a high-waisted gray maxi skirt is what you need for the Sunday church visit.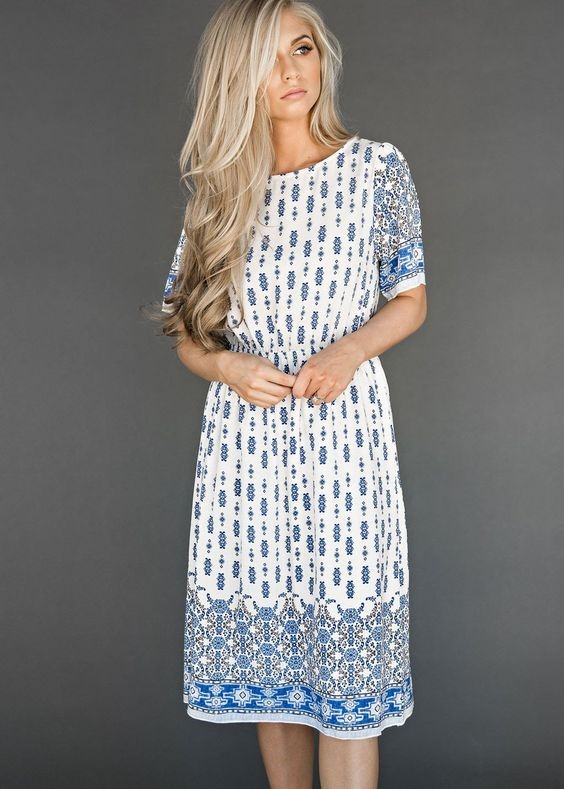 Avoid to wear low-cut dresses, backless dresses, slit skirts and dresses with a slit. Such fascinating midi dress as on the photo is the best choice for the religious affairs.
So what about pants and jeans? Of course, if you don't like wearing dresses and skirts you can choose pants or jeans for attending a church. But don't choose too tight ones.

One more thing! Please, don`t put on jeans with torn knees.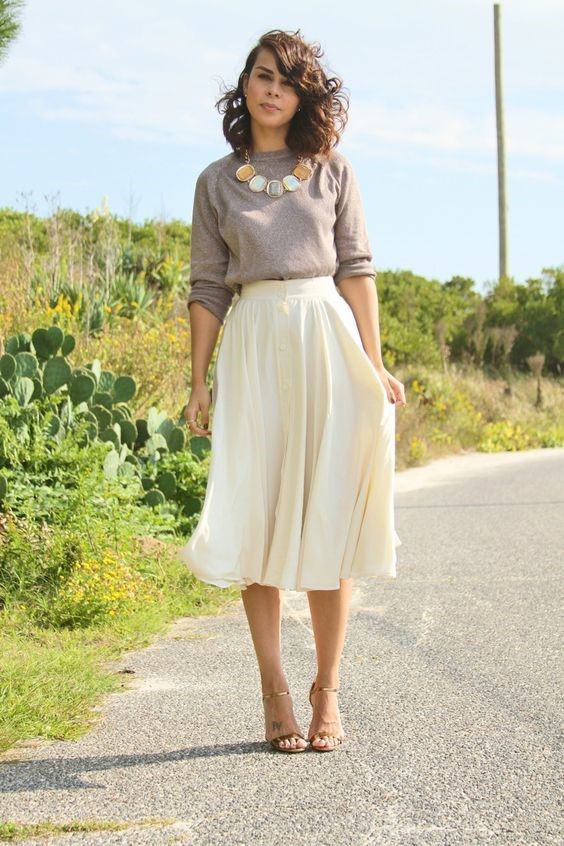 Never wear any transparent pieces of clothing! This is unacceptable! Here a classy beige sweater with a high waist midi skirt looks moderate and prudent, but at the same time chic and stylish.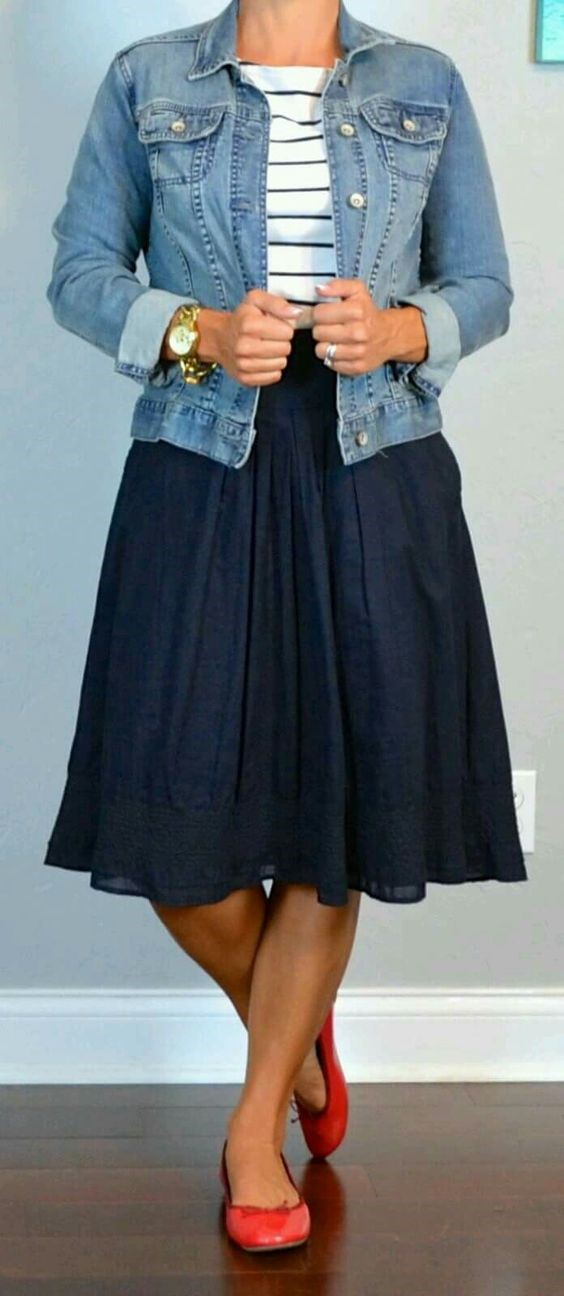 If you prefer sleeveless tops put on a jacket over the top to cover your shoulders. And don't forget that footwear is also a part of your church outfit. When you look for the proper shoes for a church, please, don't wear trainers, gym shoes, sneakers, flip-flops and knee boots. For visiting a church pumps, ballet flats or any flat shoes fit perfectly.
Remember that choosing a fitting church outfit, first of all, you have to think how to look presentable and then attractive.